Quick Profiletm Covid-19 Antigen Test Card in 15Mins
MOQ:
10000 Pcs

(Min. Order)
| | |
| --- | --- |
| Number of Items | 1 |
| Item Weight | 08 lbs |
| Brand | Flowflex |
| Product in inches (LxWxH) | 4.72x 1.06x 2.56 |
| QUICK | 15 minutes |
Please Send Inquiry Content ( Product Link or tell us SKU you want to get Quote ), We will get back email to you in 12 hours.
Description
Quick Profiletm Covid-19 Antigen Test Card in 15Mins:
Supply is very limited. To help serve as many as we can, we have a purchase limit of 6 test kits per transaction.
Please note, we are not accepting returns for COVID-19 test kits.COVID-19 home tests are now covered by select insurance plans.
Please contact your insurance provider to confirm eligibility and get information about your insurer's claim submission process.
Easy to use nasal swab test. Requires just 1 test* This product can be used to test children as young as 2 years old.
For use with and without COVID-19 symptoms. Accurate results in 15 minutes. No need to send off to a lab to obtain results.
Compact packaging for "On-The-Go" testing * Other COVID-19 antigen home tests may require a 2nd test 2-3 days after the first.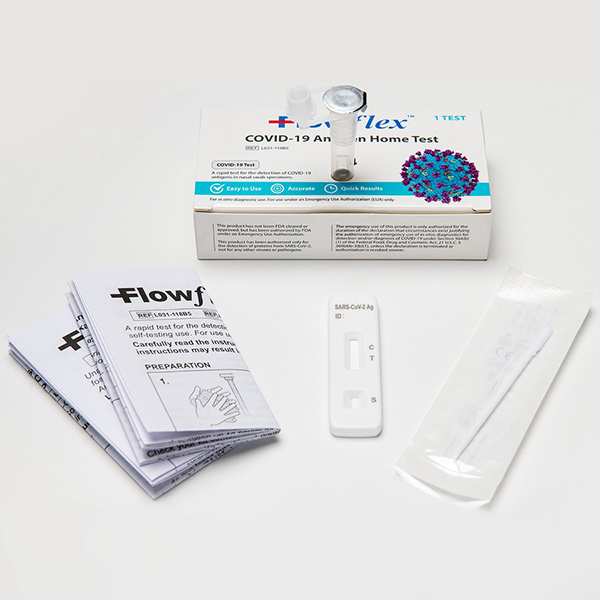 Parameter
| | |
| --- | --- |
| Number of Items | 1 |
| Item Weight | 08 lbs |
| Brand | Flowflex |
| Product in inches (LxWxH) | 4.72x 1.06x 2.56 |
| QUICK | 15 minutes |
Download
Video
01/10/2022 Okaymedical